Deception


December 2005 Creator of the Month - [aKanobi



[


February 2006 Creator of the Month - Random Neff
One of my many sprite sigs. I picked this one because it was a bit different than most of the others I have done, and just felt more like my own.
Pressie I made for Deception/Equil/Simplique after following his tut.
I chose to focus on this stocks stomach and waist, instead of doing what most do and focus on the face. By layering the bg and adding the hard lighting, I felt that the sig had a nice sense of motion and a sort of Studio 54 feel... hence the title
Grand Entrance
A fun little smudge sig.
Quite possibly one of my worst recieved sigs, yet it remains one of my favorites. People always said there was too much open space, yet they didn't realize that the title of the sig is "
Into the VOID
", and that the open space was put there on purpose.
There were a whole buch of other sigs I wanted to display, but I figure it would be only right to put up the one that won this months comp.
You can see the rest of my sigs (good and bad
) at:
photobucket.com/albums/y143/dgqfan/Sigs/
My photography and large pieces (along with the occasional c4d stock render) can be found at:
psichi.deviantart.com
Thanks to everyone that voted for me
March 2006 Creator of the Month - KRATTOS
Well... this are my favorite sigs....
1.
This was a long process, but I'm very happy whit the final result
2.
I love this sig....
3.
4.
5.
6.
Thats it, those are my 6 favorite sigs, it was difucult to chose, I have other 5 or 6 that could have been post here, but....
Thanks to everybody that vote for me...
April 2006 Creator of the Month - Taishi Ci
First off thanks to everyone who voted for me, I'm glad you like my work
Nebula

One of my all time favourites and by far my best abstract, done using just smudging.
Fallen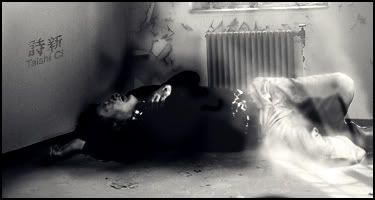 A photomanip using
this
and
this
as stock. Also for a compo on another site, I was really pleased with the way this one turned out.
Into Battle

My first proper use of fractals (made in a program called Apophysis) in a sig, the bg is entirely fractals. I've always really liked the way it ended up.
Fight or Fall

All smudging, my personal favourite of my rendered smudge sigs.
Stand before the Fall

My most recent and (imo) one of my best sigs.
Surf

The sig you all voted for
LPs
Magnolia
Impact
Neutron Star
May 2006 Creator of the Month - Takashi
Hm, ok, I'll do this cronological.
(I know there's many different opinions on wich my best sigs. are, but I'll try to post the ones that has affected me personally the most)
first out:
This was my first, photomanip. It was originally an LP. Taken in my town.
It was back when b/w was quite dissliked here.
it was also this that made me begin with photomanips.
------
second then:
My first real better Render+BG sig. Felt that when I was finished I had reached a new level in my sig making.
It's a development of one of my earlier sigs.
------
third:
Much love to The Squier for having a godbattle with me. And thus giving the insperation to this one.
And thanks man for helping me get up another level
(.. and for all the C&C) on my photomanips.
(this is also my 50th sig.)
------
And so, fourth
A pressie to Lucky for winning a battle against me
Made this shortly after the third one.
Think it turned out well in the end
-----
Fifth
Yupp, that's right, the circle one. I just had to make it in the list.
Despite what everybody says, I like the rings.
-----
Finally, last one, sixth
It's my latest one. Since I mostly make LP's nowdays, I don't get around to make so many sigs.
There's 8 versions of this one. The first one being most crap I've ever done.
-----
As I said, best or not (I know all of these aren't my best ones), these are 6 sigs that has personal value to me, and not everone of them has recived good critisism.
Here's
what I've been doin' lately.
Feel free to comment my work if you have DA
Now, I'm off in the summer heat to photograph, or something.
Thanks to all who voted for me.
And thanks FO for the 'battle'
[SIZE=7](and grats on SMOD). [/SIZE]
June 2006 Creator of the Month - DisOrder
First off thanks to everyone that voted for me cause I have been trying to win for months
Underwater Gir
My newest sig. I was experimenting with some new filter techniques and I really like the way this turned out
Ice Queen
I found a new stock site and found some stocks that I have never seen used before so I had to make some new sigs with them. The particular theme in this sig was to give an icy feeling.
Metal Gear Solid
I owe this one to Fallen One for the stock. I have found a unique way to get the effects of c4d by using filters and this was one more product of that
Saber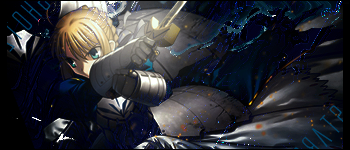 I made this Tagniture as a gift to Starshotz at the Nationalsigleague. It was one of the tags that put me over the top for my reclass
Fusion
And of course at one point I was the c4d God so i had to show off one of my best abstract tags. This particular tag i made a tutorial which can be found in the Tutorial section here.
Finding Nemo
Of course the Winning Tag has to be shown. Now I want everyone to know i made everything in this sig except for the renders. I had been practicing at Lightwave for quite a while when i made this
If you like my work then take a look at my photobucket
s42.photobucket.com/albums/e346/Disorder9/?start=0
and my deviantart
rand22.deviantart.com/
l
August 2006 Creator of the Month - Salvation
So lets get chronological...
This was one of my favourite signatures I had made using c4d. And was one of my best. As I was getting better at photoshop.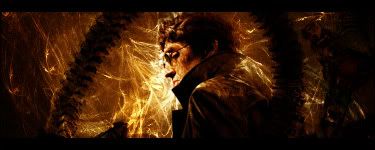 Then I started experimenting with different styles. My favourite was smudge and I recieved loads of compliments about this sig.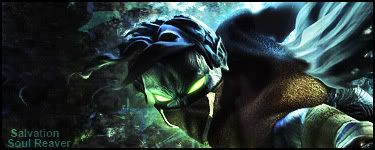 After Taishi Introduced me to pen-tooling using his tutorial I had ago myself. Not many people enjoyed this signature but I thought it depicted DareDevil out as a superhero, so here it is.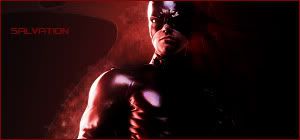 After another excellent tutorial from Taishi Ci I had to again try it.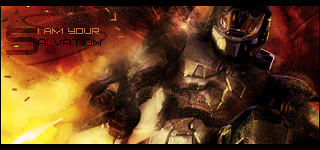 This is by far my best signature. I tried to make my sigs more realistic and here we are.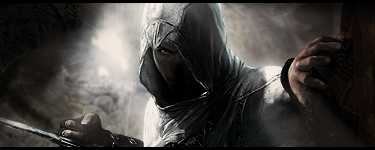 And well it wouldnt be right without my winning signature. So here you are.

If you want more...
LP - Essay
LP - LOTR
There are also many signatures I would have loved to include.
To view my whole album -
Cliky
Thankyou all for helping me along.
July 2006 Creator of The month-apocalypse
I finally decided to post the works
So here they are
This is my newest and one pf my best, like 40 layers
This sig was made for a friend of mine, a really good one
I really like the effect on this one
This was a header for my site, that was never finished
My best sprite sig
And finally, the sig from wich i started making better sigs, i called it the evolution sig
September 2006 Creator of the Month - El Nombre
Well I guess I finally made it in here, woohoo!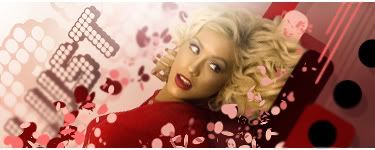 Made for a defaults only comp at ITT and still one of my favourite tags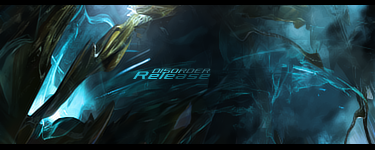 Present I made for Disorder (obviously) and I just love the atmosphere and texture

I love this 'cause whenever I look at it I think the shapes in the BG look like fish, and that makes me strangely happy

IMO one of the best composed of my sigs

This always be my favourite sprite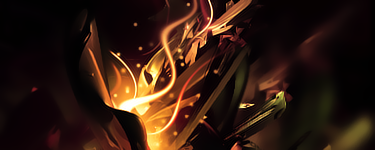 Quite simply the tag that I am really proud of, the best thing I've made, ever, apart from some other stuff
Thanks for looking :)
Ocotober 2006 Creator of the Month - The Imperator
Thank you for your votes guys ;)
So, lets start... as every single FAN Art Community member knows (who knows me of course) my favourite style/tech is Smudge, and most of my sigs was made using that style/tech. So here's some of my favourite Smudge signatures:
This is (one of) the best sig I've ever made in my opinion
and using that sig I've become Smudge God
Another sig I like very much... nothing special I have to say about it
I received good comments for this one and I really like smudging I've done here.
Nobody liked this one very much but I love it for some unknown reasons... also you can see
one of my pathetic tries to do some text in my sigs
My first and only b/w sig and first use of smaller canvas
And for the end - winning tag
I would like to thank everyone in FAN Art who helped me, commented my boring smudge sigs, battled with me and finally introduced me to this kind of art. Thank you guys ;)
November 2006 Creator of the Month - Perfect1oN
Thank you for the votes :)
it is great honour to be creator of month and i worked hard, and finally get it :)
I joinded this forum about 4-5 months ago like a total newb and it took me a while to become what i am now, and this community played great role in my artistic developing
Now i am RL people g0d and gog and rated semi-pro on NSL and i'd like to thank everybody who helped me to become what i am now
So these are some of my favourite tags :)
I really like this one, it is done using only mouse and 100% hand drawn :)
This one is also one of my favourites because i finally started to fixing colours and text problems
God bless linear and colour dodge... i really like this two tags :)
something simple and clean and artistic for the end :)
and the winning signature :)
thanks for looking :)
January 2007 Creator of the Month - bakky
Hi everyone and thanks for the votes in January COTM. I've met a lot of good people here, and they've helped me a lot in improving my PS skills.
- this s*** is damn old , but I still love it and it is my favourite tag,not because of its looks, but of its idea.

- a gift I made for my mate Levi aka S-X aka mechanix. I like it because of its simplicity. cheers Levi
- I find this tag very original , although most of the people doesn't like it very much
- music has often been my inspiration for making sigs
- err...a sig (lol)
- my latest tag so far
cheers all :D
February 2007 Creator of the Month - Angelofdarkness
Thanks for the 26 votes
Here's the sig that won it:

Tho it's not one I particularly like :p
A couple of my favorite sigs:
Very recent

I like this, tho a lot of people don't

Most people liked this one, a lot of stocks went into this one.

All vector shapes + one sprite stock.

House > all other TV shows. Feathers made from smudging, bg made from smudging, used to have wings but i removed them since i suck at making them.
March 2007 Creator of the Month - Ezekiel.
Well aKanobi pm'd me saying to post here so here i am
The winning sig:

I made is because i was bored but looking back i think its my best - not bad for a n00b eh?
Here are some of my other attempts at the art of sig making


Enjoy them, i doubt i will make anymore sigs...i get fustrated when i try to do stuff
Thankyou for all the votes, its nice
April 2007 Creator of the Month - Flip.
YAY :D:D - Been waiting for a while

First experience of using the pentool
so hard to use :|

I got warned for givin bakky this tag
Recent - like the result of this

No comment :P

Quite like this tag lol even though no one else did
Thanks 2 Everyone That Voted For Me :)
May 2007 Creator of the Month - MlaJoe
Wel...I've been asked to write a little somethin' about me...:D

Here is the wining sig. Not much to say. A simple sig it is. Used the part of the render for background, a few effects and that's it.




Other favourites...

This one...First time I used displace for real, turned out ok. I guess.:D
Tried to imitate the frame to be a filmstrip like...




Other sigs I like to make are guitar related. Regardless of stock-render quality...




I got bold enough and made a sprite sig...:D




That's about it. I tend to get lazy during summer, so...No sigs from me soon.:D
April 2008 Creator of the Month SeventhGrave
Hey guys,
First I want to thank all of you for voting for me, I really appreciate it.
The time that I have been here, I really learned a lot from all of you. But there are a few people who I would like to thank. El Nombre, for being so awesome at sig making. Crawly & Coldfire because they gave me a lot of advice and helped me out a lot. And of course Toastah & Charmed for being superb mods.
Here's the winning tag:
And here are a few that I like personally:
This is the best sig I've made thusfar in my opinion, and I got some nice crits on it.
This is the sig that I spend most time on I guess, made for a friend of mine on the forums of our school's LANparty. And it's one of the first sig's I made that i actually still like today.
First sig where I used C4D with a good result
And last and but not least:
The only experimenting tag that I like
I want to thank you all again for voting and teaching me in every way that you have done, Now get back to sig making!