I will be honest my interest in the Uni lies only in seeing where the pay2win features take it. It clearly is having a massive impact right now, but what about in 6 months?

Interesting, to say the least. I feel bad for anyone that was really keen for this Uni, it is going to be so hard to actually get anywhere.

And re the comments regarding the GOs and forum mods etc, you gotta remember all of them are just players like us, that give their time to help run the game in exchange for tiny rewards from GF. Sadly, they have basically no control or say in what happens here. They are as powerless as us. It can't be easy seeing all this, agreeing with it (as I expect most do), and yet still having to slap our wrists and censor us for what we say. In that respect, they are just doing their jobs.

The only thing that would ever cause change on this is people voting with their wallets (i.e., NOT using these features). As it stands that is clearly not the case, so no way GF will even for a second consider changing things, no matter how much noise we make here. In fact they won't be aware of it for a few weeks as I believe they just took their entire workforce on an all expenses paid holiday for the month.

That last bit was a joke. Maybe.
There is a hell believe me I've seen it,
There is a heaven let's keep it a secret.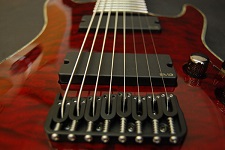 Retired
Top 10s, RIPs Killed, Returns.. Who cares...
Worldwide Top 1s - 1.