I wanted to post just 1 or 2 small things here.. as of course this used to be my fleet / account.
1. I am not really interested in what happened with profit, let's put that aside. The hit makes sense to me if only for revenge. I would have wanted the same. Can't say anything other than well done to attackers for catching Kaldor sleeping. Huge damage hit. I don't consider it as 'sexy' as when we hit you, War, as that one actually involved a bit of planning regarding the when and the how - here he just sat like any muppet that falls asleep at the wheel. The end result earns you the #2 spot, which sounds about right to me
2. I think I warned you and Tirnoch, Kaldor, that if you stay out of VM long enough to try and keep daily production, eventually you will be hit. No one can stay at PC 24/7, and fleets like this are too expensive to FS. With the reshuffle of accounts after we hit War, it was clear he wasn't going anywhere and wanted to strike back. The option is either VM or take risks, I'm afraid. Even with FSing, eventually you lose your moons and lose the fleet.
I know its hard with them moving the VM rules to 48 hours. To me its another nail in the coffin of OGame, as it makes it harder for accounts like this to be played, or for players that can't commit to regular daily play to keep going.
3. Retirement is so much better. It is nice not to have to think about when these ships are returning and so on... I know that if I kept playing, you would see me hit in this thread instead of Kaldor, as for me I couldn't keep going with the game even IF real life didn't get in the way (which, writing this at 4am after a 12 hour shift, it clearly has). I had burnt out with OGame. Maybe OGame is burning itself out too...nails in coffins and all that
Anyway grats again to attackers. I couldn't reply without including some sort of 'well ok but I did it better', but all in all this is a perfectly decent hit regardless of what anyone else says, and I would have done the same time after time.
There is a hell believe me I've seen it,
There is a heaven let's keep it a secret.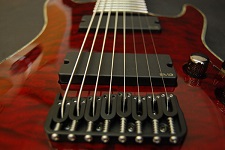 Retired
Top 10s, RIPs Killed, Returns.. Who cares...
Worldwide Top 1s - 1.