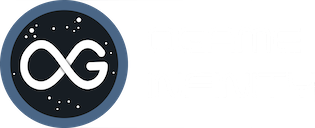 Author: Aleks

Website:

ogameinfinity.com

Support:

Discord
Download: ogameinfinity.com
Screenshot: See below
Browser: Chrome, Firefox (soon), Edge (soon)
Compatibility: Computers, Android phones
Languages: English for the addon. Spanish/English/French/Romanian for expedition statistics.
Tolerated:

Yes

(board en)

Hello everyone !

Here is Ogame Infinity. Based on OGLight(thanks Mr.NullNan), the main idea beyond this project was to combine the main features from other well known add-ons into one extension, and add some new ones to improve the overall player's experience.
Note: all empire related features are only available with the commander officer.
Overall experience
Enjoy the comfort of multiple user interface improvements. Improved fleet/buildings menu, better activity tracking, union grouping counters... List goes on...
Versatile control panel
Planet list, player search, target list, empire view, statistics... Everything just one click away.
Full set of statistics
Enjoy the overview of your account, browse your latest combat or expedition results.
Improve empire visuals
Never lose track of your fleet, defense or mines production...
Bugs - Features - Questions

If you see a bug, or have a feature request... Come by for a virtual beer on Discord



Cheers,
Aleks